509-690-0976 call or text
***********************************************************************
We have summer 2023 puppies!
"EKO" is the momma and she is a Miniature Golden doodle.  "Chisium" is the dad, and he is a cream Miniature Poodle. These puppies are F1B Miniature Goldendoodles.  They will be in the 15-25 pounds range approximately when mature and at a healthy weight. $1,000 each if you come pick up.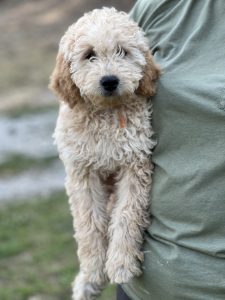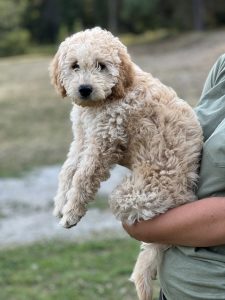 Above is the Orange Collar Male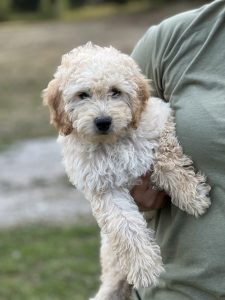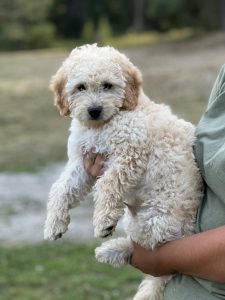 Above is the Blue Collar Male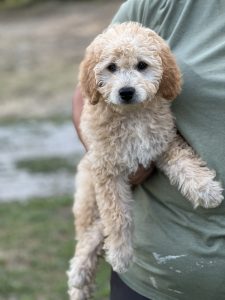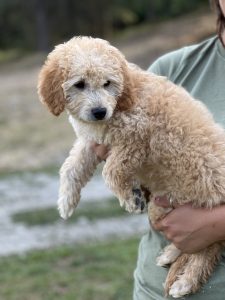 Above is the Red Collar Male
Eko's puppies are below.  Just male puppies are available from her too.  These are ready to leave now, 2023.
Momma Eko and her babies all playing together.
Below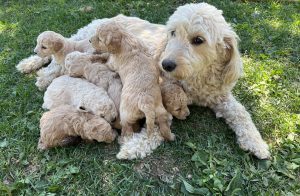 Both first generation Miniature Goldendoodles and F1B Miniature Goldendoodles are available now for homes—just males still- summer 2023!
*****************************
 If you would like to reserve a puppy let us know.   
 Updated on 08/29/2023
We do Have Local Puppy Prices Without Shipping–for the Spokane, Seattle, Portland, Montana, Boise, Idaho, and surrounding areas.