509-690-0976 call or text
***********************************************************************
We have summer 2022 puppies!
Eko and Rustty are the parents of our current litter and these are F1B Miniature Goldendoodles.  The puppies are expected to be approximately 15-25 pounds when mature.  We keep the puppies here until they are 8 weeks of age.  These puppies are 8 weeks old and ready to leave on JULY 13, 2022.  A new family must be available to pick the puppy up at that time( or within a couple of days).  The puppies have first vaccinations and deworming prior to leaving.  The dew claws are also removed when they are very young.  We have 6 female puppies and 2 male puppies in this litter.  Pictures are below.  Reservations are taken anytime.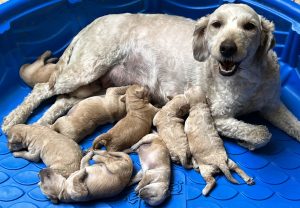 Above is Momma with her babies



Above are the females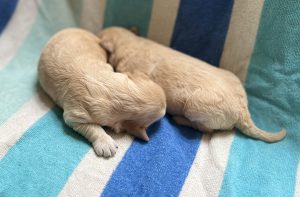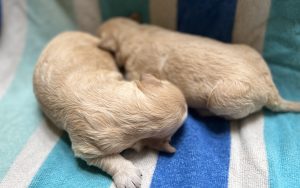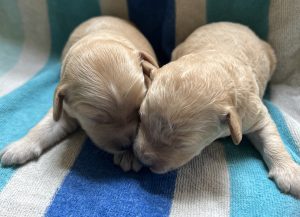 Above are the male puppies
 If you would like to reserve a puppy let us know.   
 Updated on 05/26/2022
We do Have Local Puppy Prices Without Shipping–for the Spokane, Seattle, Portland, Montana, Boise, Idaho, and surrounding areas.